Message from the Chair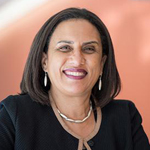 Happy March!!
We are ramping up in our efforts in the five strategic priority areas. Each of these works to advance the mission of the department in the areas of research, education and collaboration. You will hear more about each of these in our upcoming newsletters:
Communication and Cohesion
Faculty Development
Strategic Partnerships
Integration of Educational Programs
"One Big Idea"
I was thrilled last Friday to participate in the "speed dating" session — the chance to learn more about the great faculty and research in our department. Improving cohesion was a major theme in the retreat, and I'm thankful to Nadia Diamond-Smith, Maria Glymour, Laura Jelliffe-Pawlowski, Meghan Morris, Jackie Torres, Justin White and Jimmie Ye for participating and kicking off what I hope will be a regular event and to Laura and Maria for organizing and suggesting the idea.
Everyone has the chance to contribute more ideas next week as we launch our DEB Open Proposal Competition. We are looking for your ideas — both big and small — that will advance our mission and our five priority areas. More to come!
Kirsten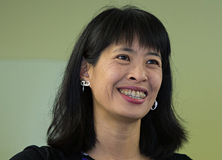 June Chan has been appointed Vice Chair for Education and will oversee all of our educational programs including degree and certificate programs (Training in Clinical Research, PhD. and Implementation Science) and level-specific training programs (undergraduate, resident and postdoctoral fellows and junior faculty).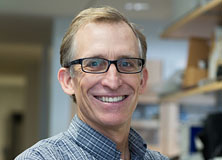 John Witte has been appointed Vice Chair for Faculty Development. He will play an important role in developing and overseeing departmental structures and processes to assure mentorship and career development for all of our faculty. He will also work closely with the departmental leadership to recruit and develop new faculty members with primary or secondary appointments in DEB.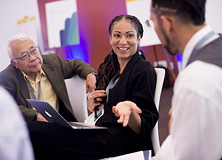 Diversity workshop: On Friday, March 9th, the department's diversity committee will host a workshop focused on identifying strategies we can apply to our daily interactions and structural systems to enhance our workforce. Sessions will be a combination of discussion, lecture and group work activities. In-person attendance is preferred, but for those off-site a video conferencing login is available. Please contact Agnes Ng for login information.
More News:
Application Deadlines are approaching, many this month for our training programs. Please help get the word out:

Implementation Science Certificate program --due March 12, 2018 Masters in Clinical Research-- due March 18, 2018 IMPACT: Implementation Science for Pulmonary and Cardiac Research Training --due March 18th 2018 Advanced Training in Clinical Research (ATCR) Certificate --due May 7, 2018

Applicants to these programs may also be contacting faculty members about mentoring and available research projects. Please contact TICR Program Director Jeff Martin or IMPACT Program Manager Madeline Mann with questions.
The department seminar "speed dating" session got off to a great start. If you'd like to present your research at a future similar seminar, contact Laura Jelliffe-Pawlowski, Maria Glymour or Mark Pletcher.
Need a flyer or poster? Department-branded templates for flyers, scientific posters, PowerPoint presentations and more are available for downloading here. There are also instructions for how to use the templates.
Calling all Tweeters: If you're active on Twitter or would like to be, consider taking a turn as the Tweeter-in-chief for @UCSF_Epibiostat. Faculty, staff and trainees are all welcome. If you're interested in helping build the department's Twitter following, please contact Anne Wolf.
If you have news or honors you'd like to submit for an upcoming newsletter, send an email with the details to Anne Wolf.
Diversity workshop: Expanding selection criteria to include a holistic review
March 9, 11:30 am to 12:30 pm
MH-1401/1402
Epi Tools Workshop: Jarvis Chen
March 14, 1 to 4 pm
Rock Hall
Public Health System Improvements in Liberia through Global Health Security Agenda
Emily Kainne Dokubo, MD, MPH, CDC Country Director in Cameroon
March 14, noon to 1 pm
MH-2700
The Roles of Machine Learning in Data Analysis
Fushing Hsieh, PhD, UC Davis
April 4, 3 to 4 pm
MH-2700