Message from the Chair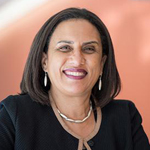 Happy New Year, everyone! I hope you had a chance to rest and recharge.
I, for one, am looking forward to 2020. As 2019 drew to a close, we were already looking forward to the future during our December DEB faculty retreat focused on the theme "DEB in 2030." One of the highlights was our newest faculty members' lighting talks about their scholarly work and vision for the future. Their work and passion are inspiring, and they and other new faculty will continue share their ideas and talents with us beginning this quarter. The retreat ended with a vigorous informal conversation about how our field is adapting as "big data" and computational studies become more popular. In between, we sketched out how we can best set ourselves up, as a department, to make major advances in science and science education over the next decade. If you weren't at the retreat, I would still love to hear your ideas!
I wish you all well as you start off 2020!
Kirsten
Alexis Beatty, MD, MAS, joins UCSF from the University of Washington. An alum of our MAS program, Beatty earned her MD from Duke University and trained at Massachusetts General. She has a long-standing research interest in digital technologies to improve health and comes to us most recently from Apple Health. Beatty will have a joint appointment with the Department of Medicine, Division of Cardiology, practicing at UCSF Health, and will lead our MD-MAS program for medical students seeking to combine their training with a master's in clinical research.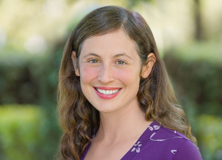 Rosalyn Plotzker, MD, MPH, completed a fellowship in Sexually Transmitted Diseases in UCSF's Dept. of Obstetrics and Gynecology and Reproductive Sciences and practices high-resolution anoscopy with UCSF's Anal Neoplasia Clinic Research and Education Center. She completed her residency and MPH at the Icahn School of Medicine in 2017. Dr. Plotzker is board-certified in general preventive medicine and public health. She will start in February and will mentor residents interested in careers in public health and help Dr. Rutherford teach the preventive medicine residency seminar.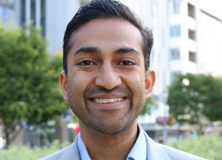 Vinay Prasad, MD, MPH, joins UCSF from Oregon Health and Science University. He studies cancer drugs, health policy and evidence-based medicine. He is the co-author of the book Ending Medical Reversal. Prasad holds an MD from the University of Chicago and an MPH from Johns Hopkins; he completed clinical training at Northwestern and NIH. In addition to his scholarship, Prasad will continue his heme-onc practice at ZSFG and will focus on bolstering our educational programs curricula in critical thinking and appraisal of evidence-based medicine as a teacher in UCSF's newly launched National Clinical Scholars Program. Prasad will start in May.
More News:
We are in open application season! The Master's Degree Program in Clinical Research will continue to accept applications on a rolling basis through Mar 16. If you know good candidates, particularly any outside the Bay Area, please encourage them to apply soon. Applications for the PhD program are now closed, and we will begin reviewing applicant scores on Jan 15.
Our current PhD students have had some recent successes. Erika Meza received a 1st place poster award at the 2019 International Conference on Aging in the Americas conference in September. Alice Guan presented her research at the 2019 conference of the American Public Health Association in November. Adrienne Epstein and Crystal Langlais published their first-year data projects.
Welcome new staff members Eva Wong-Moy and Katherine Lin!
Applications for TL1 post-doctoral fellowship support are due Feb 16. Faculty are eligible for support through the KL2 Scholars Program; get applications in by Feb 10. These Clinical and Translational Science Institute training programs are housed in our department.
Don't forget session 3 of our Diversity, Equity and Inclusion training on Feb 5. Breakfast will be served for a 9:30 start.
• Do you have news you want to share in this newsletter? Click here anytime to share it! Communications will monitor the survey and will get in touch with you for more details.