Message from the Chair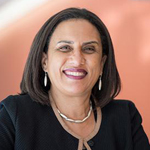 Dear DEB friends and colleagues,
This newsletter is filled with congratulations: faculty promotions and awards, staff STAR awards, retirements and more. Please read below for all of the details, and congratulations to all awardees!
June is the time for graduations, so I want recognize the more than 60 people who completed a degree or certificate programs in our department. We offer certificates in Advanced Training in Clinical Research and in Implementation Sciences, and recently launched a well-attended short course in Implementation Sciences as well.
Below are those who received their PhDs in Epidemiology and Translational Research and those, pictured below, who received their Master in Clinical Research at commencement ceremonies earlier this week. Congratulations to the graduates!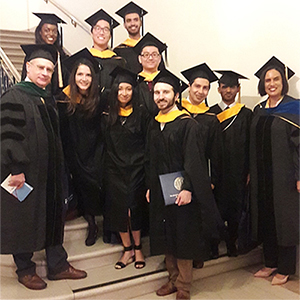 PhD degrees:
Josh Demb
Steven Asiimwe
Megha Mehrotra
Master's in Advanced Studies, Clinical Research:
Rashed AlRasheed
Ammar Asban
Lauren Catherine Foster
Janet Y. Lee (not pictured)
Scott Lu
Maria Elizabeth Mercado
Matthew Nudelman
Mónica Ospina Romero
J. Eduardo Rodriguez Almaraz
Andrew Yang
Samuel Zetumer (not pictured)
Summer is almost upon us, so I hope you take some time to relax and enjoy some time away. The newsletter will take a hiatus until September.
Kirsten