Paul Wesson, PhD has been selected to join the 2019 class of John A. Watson Faculty Scholar program. Upon completing a postdoctoral fellow in the Traineeships in AIDS Prevention Studies program in the Division of Prevention Sciences in the Department of Medicine, he will join the Department of Epidemiology and Biostatistics as an assistant professor in the Infectious Disease and Global Epidemiology Division.  
The School of Medicine's Dean's office established the John A. Watson Scholar Program in 2015 to support the recruitment and retention of faculty who share the university's commitment to diversity and service to underserved or vulnerable populations. Each year eight faculty members from the School of Medicine are selected from a large pool of talented applicants. The program was named in honor of John A. Watson, PhD, a pioneer for diversity, an inspiring mentor and a tenacious scientist who served the UCSF School of Medicine for 46 years. In addition to receiving $75,000 per year during their three-year tenure, scholars engage in networking and mentorship activities with fellow Watson Scholars and UCSF leadership.
Wesson is the second department faculty member to be named a Watson Scholar. Meghan Morris, PhD, MPH, was named to the inaugural class of Watson Scholars in 2015.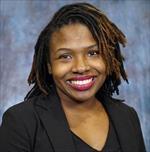 "Our department's commitment to diversity and service to underserved populations is exemplified in part by the number of outstanding scholars from our department who were considered for the Watson award," said Department Chair Kirsten Bibbins-Domingo. In addition to Wesson, Brittany Chambers, PhD, MPH, Patience Afulani, PhD, MD, and Suzanna Martinez, PhD, MS, were also nominated.
Chambers has three research projects focused on measurement development, discovery and interventions to reduce sexual and reproductive health inequities among marginalized populations.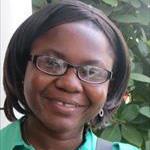 Afulani's research focuses on disparities in reproductive, maternal, neonatal and child health, and Martinez, a Latina behavioral scientist whose research on nutrition-related challenges among Latinx families, is committed to culturally competent research based on community collaboration.
Wesson, a UC Berkeley-trained epidemiologist, focuses his research on the health of socially marginalized populations, using rigorous advanced statistical methods to quantify health disparities.  
All are engaged in mentoring students from backgrounds underrepresented in academic research and service activities anchored in health equity.  
During Wesson's postdoctoral fellowship, he developed two novel population-size estimation methods. The first, the Anchored Multiplier, uses a Bayesian framework to synthesize multiple population-size estimates into a single consensus estimate. Software implementing this method is freely available. Increasingly, a team at the Institute for Global Health Sciences (IGHS) is using this method to calculate final population-size estimates from their bio-behavioral surveillance studies of key populations at risk for HIV infection.
The second method, Respondent Driven Sampling adjusted Reverse Tracking Method (RadR), uses data from respondent-driven sampling (RDS) surveys to correct biases arising from estimates derived from direct observation counts at physical venues.
His research on population-size estimation (particularly for hard-to-reach populations such as sex workers, men who have sex with men, and people who inject drugs) provides a denominator for the population at risk, a necessary first step when estimating HIV disease burden in a population and evaluating the impact of treatment programs.
As a Watson Scholar, Wesson will receive critical financial support to allow him to develop his academic interests as well as pursue activities that contribute to creating an inclusive culture within the UCSF community. "Paul has a proven track record of mentoring and supporting students of color and from disadvantaged backgrounds," Bibbins-Domingo wrote in a letter nominating him for the Watson Scholar program.
As a Stanford undergraduate, Wesson served as a summer counselor and mentor in the Stanford Medical Youth Science Program (SMYSP), a competitive summer residential program for high school students from minority and disadvantaged backgrounds. As a Peace Corps volunteer in Namibia, Wesson worked closely with unemployed young people to create or strengthen several initiatives including a home-based care program for HIV positive individuals in the community (in partnership with the local hospital), a debate club, and a small business.
More recently, Wesson mentored students through the Summer HIV/AIDS Research Program (SHARP), a 12-week summer internship program offered through the San Francisco Department of Public Health, with the goal of inspiring and encouraging college undergraduate students from underrepresented communities to pursue careers in public health.