Message from the Chair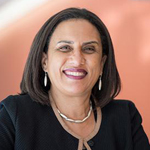 Dear DEB Friends and Colleagues,
In September, I still get back-to-school butterflies. Like all of you, I'm sad to see summer end, but I'm so excited to start a new school year with a new crop of new people and ideas! The Department is thrilled to welcome four new primary faculty members in DEB. In our training programs we welcome 15 new CTSI K Scholars, two new IMPACT K12 Scholars, four new Learning Health Systems K12 Scholars, five new PhD students, five newly minted post-docs and all of our new Masters students. As these newcomers join our community of 23 continuing PhD students, 11 post-docs and a 79-member strong faculty, we can enjoy a rich, diverse community of expertise and ideas. Let's make an effort to get to know each other as people and scholars.
I hope all of you are on track to have a productive and rewarding year. Please reach out if you find something standing in your way.
Kirsten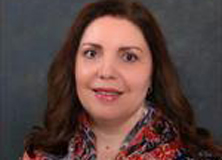 Lydia Zablotska, MD, PhD, MPA, was named as a member of the Haile T. Debas Academy of Medical Educators, joining George Rutherford as a primary DEB faculty honored for their commitment to medical education. Another new member of the Academy is pediatrician Sara Buckelew, MD, MPH, who participated in our preventative medicine residency program. There's an open invitation to honor all the new Academy members on Sept. 25, 2019, 3:00 - 5:00 p.m., in Room N-225, Parnassus. RSVP here.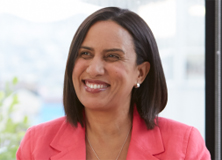 Kirsten Bibbins-Domingo, PhD, MD, MAS, won this year's Harold S. Luft Award for Mentoring in Health Services and Health Policy Research. The prize is awarded by the Philip R. Lee Institute for Health Policy Studies. The award will be presented on September 12, 2019, at 4 p.m. in Laurel Heights, 263. RSVP here.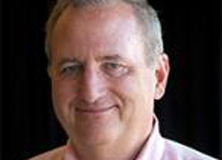 George Rutherford, MD and his group just received a new $4.275m award from the CDC for a project called "Strategic Information Support Across Countries Under the Global Fund to Fight HIV/AIDS, Tuberculosis and Malaria and under the President's Emergency Plan for AIDS Relief (PEPFAR)." It is a 5-year award with the possibility of up to $5m per year.
More News:
The Department welcomes four new faculty members, Fei Jiang, PhD, Pam Murnane, PhD, MPH, Aaron Scheffler, PhD, and Paul Wesson, PhD. Fei Jiang was most recently an assistant professor at the University of Hong Kong. Her research interests include statistical and machine learning methods for medical research, including medical records, imaging and medical device data analysis. Pam Murnane was a postdoctoral fellow with the UCSF Center for AIDS Prevention Studies (CAPS). Her research focuses on maternal and infant health in the context of HIV in sub-Saharan Africa. Aaron Scheffler joins us from UCLA. His research addresses the statistical challenges that arise in highly structured data generated in biomedical activities such as imaging. Paul Wesson joins us from a postdoctoral fellowship in the Traineeships in AIDS Prevention Studies Program. His research focuses on the health of socially marginalized populations using rigorous advanced statistical methods to quantify health disparities.
Our existing faculty have earned some recent kudos, as well. At the International AIDS Society (IAS) conference in Mexico City, Bruce Agins, MD, was awarded an IAS/MSD Prize, which recognizes outstanding research addressing key knowledge gaps and linking new evidence to strategic priorities in differentiated service delivery for his work on improving rapid ART initiation in Malawi.
Ali Mirzazadeh, MD, MPH, PhD, is the new associate director of the PhD program in Global Health Sciences.
Elaine Allen, PhD, and Steve Shiboski, PhD, are launching a pilot collaboration with the School of Nursing to instruct that School's class of roughly 10 PhD students in our PhD-level biostatistics courses, Bio 200 and 208. The School of Nursing faculty members recently retired. In order to ensure quality instruction and allow the Nursing students to explore examples tailored to their research interests, the students will use our course materials and watch lectures as a group at Parnassus with a TA that nursing and Epi-Biostat administrators hired. If the students have bigger-picture questions, they can go to a designated faculty member. We know they will be in good hands with Glenn-Milo Santos, PhD, MPH, an Epi-Biostat alum!
We've added new staff: Kemi Amin, communications manager for DEB/IGHS; Azuka Atum, project policy analyst; Maheen Badal, patent records abstractor; Riya Desai, Eva Pardo, and Meera Sangaramoorthy, research data analysts; Cameron Scott, writer/editor for DEB/IGHS; Amy Shui, senior statistician; and Michelle Wadhwa, survey researcher.
Please welcome our new student interns Eli Jimenez, Jessica Paz and Chelsea Pelayo. Thanks and best wishes to outgoing interns, Calvin Baker, Dorothy Chen, Eileen Johnson, David Press, Alexander Posner and Kienna Qin. Technical writer Todd Golden, research specialist Shannon Conroy, research associate Jenn Jain and visiting student Sarah Tan also recently moved on.
Peter Bacchetti and Anne Wolf have retired. Peter has been recalled. Anne is off reading a book.
Last but not least, many belated congratulations to post doc Ellie Matthay and her husband Zach, who welcomed baby Orli (8 lbs 1oz, 19.5 inches) on July 17 at 1:17 am.
If you have news or honors you'd like to submit for an upcoming newsletter, send an email with the details to Cameron Scott.