The Clinical Research Coordinators: Learners for Equity (CIRCLE) program aims to increase the diversity of the biomedical workforce and to advance inclusive research and health equity. The program is funded by the NIH.
2023 Dates: July 31 - August 11 (via Zoom) with 20 hours of shadowing by December 31, 2023.
2022 Cohort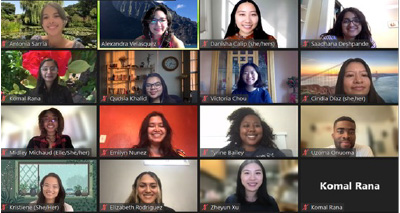 Antonia Sarria, Danisha Calip, Saadhana Deshpande, Qudsia Khalid, Victoria Chou, Cindia Diaz, Midley Michaud, Emilyn Nunez, Tyrine Bailey, Uzoma Onuoma, Kristiene Recto, Elizabeth Rodriguez, Zheyun Xu
With thanks to 2022 mentors: Mireya Arreguin, Lucas Bezerra, Maya Dhar, David Eik, Leyla Ghaffari, Audrey Hernando, Isabelle Lopez, Marguerite Knudtson, Victoria Onyike, Nonna Shakhnazaryan, Haley Shiff, Mathew Yee
2021 Cohort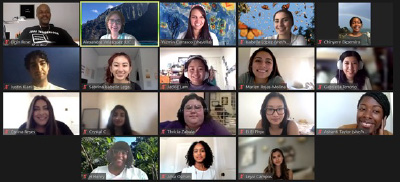 Crystal Castañeda, Chinyere Ekpemiro, Heather Henry, Justin Kiani, Jacqueline Lam, Isabelle Lopez, Ahla Osman, Ei Ei Phyo, Carina Reyes, Elgin Rose, Sr., Ashanti Taylor, Gabriella Tenorio, Leyvi Campos, Marlen Rojas-Molina, Sabrina Legaspi, Thricia Zabala and Stephen Zamarripa.
With thanks to 2021 mentors: Sunya Akhter, Irene Orellana Bonilla, Melissa Chow, Yuwen Jian, Daisy Knudtson, Harry Manacsa, Michelle Matvey, Victoria Onyike, Meenakshi Pamula, Taylor Sanchez, Nana Shakhnazaryan, Emily Scott, Dayana Shariff, Alexandra Walker, Renee Wang and Loren Yglecias.
2020 Cohort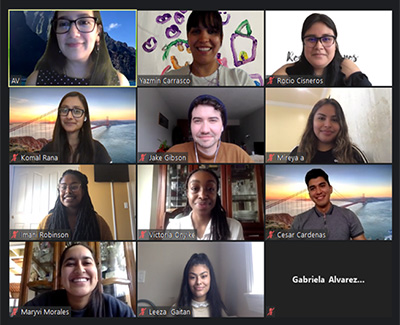 Gabriela L Alvarez Azanedo, Mireya Arreguin, Cesar Cardenas, Rocio Cisneros, Leeza Marie Gaitan, Jake C Gibson, Maryvi G Morales, Victoria Onyike, Komal Rana, Imani Robinson
With thanks to 2020 mentors: Sarah Doernberg, Nina Djukic, Melissa Lopez, Divya Natesa, Kathy Nguyen, Apryl Olarte, Lily Stander, Ellen Smith, Emily Theobald, Nancy Wu
What is a Clinical Research Coordinator?
Questions?
Contact Alexandra Velasquez, MS at [email protected]