John Witte, PhD says the Department of Epidemiology and Biostatistics Cancer Epidemiology Division "is arguably one of the strongest cancer epidemiology groups in the country." What supports his claim? As chief of the division, Witte points to its breadth and depth: an extremely active and large faculty, a large number of important publications, and extensive grant support of more than $10 million in direct costs per year on which division faculty are the principal investigator. In addition, the division faculty have a broad range of research areas and expertise and a unique "systems epidemiology" approach.
The Cancer Epidemiology Division collectively studies the full range of cancer epidemiology, from cells and genetics to the social determinants of health for entire populations. The division has a strong and well-established focus on health equity and cancer disparities—working to understand and address differences in cancer outcomes among population groups defined by race/ethnicity, gender, age, socioeconomic status, and other characteristics, and within and across neighborhoods and environments.
The Cancer Epidemiology Division was established nearly 20 years ago with a handful of faculty, and remained roughly the same size until just recently, when new faculty hires as well as an influx of talented new people arrived from the Cancer Prevention Institute of California (CPIC) after the independent nonprofit disbanded. CPIC scientists and staff brought their research programs and the Greater Bay Area's population-based cancer registry with them to UCSF.
"Many universities have only a few people working in cancer epidemiology and now we have dozens," notes Witte. There are approximately 50 faculty, staff scientists, post-docs and other staff within the division, many of whom are junior faculty. Division faculty also are leaders in the Hellen Diller Family Comprehensive Cancer Center, such as Robert Hiatt, MD, PhD, who is the center's associate director for population sciences. Hiatt and other faculty collaborate closely with cancer researchers across UCSF on a range of multidisciplinary programs.
New Faculty Expand the Division's Disparities Research
Scarlett Lin Gomez, PhD, MPH arrived at UCSF in 2017 ahead of her other colleagues from CPIC, and leads DreamLab—Disparities Research: Environment And oMics. "Our central focus," she explains, "is to understand from the population-level standpoint where the disparities are in terms of cancer incidence, outcomes, treatments and survivorship issues and who the vulnerable populations are—designing studies to understand the underlying factors."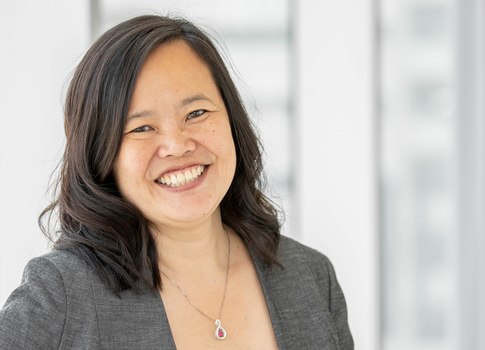 DreamLab's research spans the continuum of biological/genetic factors to social and built environment factors, focusing especially on neighborhood-level exposures and how those may impact disparities in cancer outcomes. Much of the research done by this group involves large multi-level datasets integrating data from multiple sources, including electronic health records, cancer registries, cohort studies, and contextual data.
One of the key activities of Gomez's group is to run the Greater Bay Area Cancer Registry. With a mandate from the California Department of Public Health, they collect data about all cancers diagnosed or treated among residents in nine counties in the Bay Area. They also are part of the National Cancer Institute's Surveillance, Epidemiology, and End Results (SEER) program, a national cancer registry established in 1973.
Every cancer care provider in the state is required by law to report to the SEER registry. Gomez says that, because of this, "We have a very unique and powerful data resource of every single incidence of cancer in the catchment area. Given the diversity of this area, we can use this information to document definitively where the cancer burden is high or low. This is a great foundation for public health surveillance."
Data from the cancer registry can be used as the starting point for research that asks more specific questions. For example, when Gomez and her group noticed that breast cancer rates were increasing in Asian Americans, they contacted patients from the registry to participate in a case-control study funded by the California Breast Cancer Research program. Their recently-published findings showed higher risk of breast cancer for foreign-born Asian American women than for US-born Asian American women. This runs counter to traditional observations and may signal changes in breast cancer risk patterns for Asian American women, reflecting recent trends of immigration from highly industrialized countries and rapid rates of acculturation.
Junior Faculty Investigate Genetics, Cancer, Dementia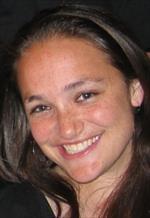 Rebecca Graff, ScD joined John Witte's lab as a post-doc in 2014 and transitioned to a faculty role in October 2018; she is involved in several research studies (at UCSF, Kaiser, and Harvard) and teaches in the DEB and the School of Medicine. Graff continues research begun as a post-doc with Witte to investigate how seemingly distinct cancer phenotypes are actually related to each other genetically—a concept called pleiotropy. Understanding the shared genetic basis of different cancers could provide new avenues of screening and treatment, as Witte explained: "Say you have cancer X and we have a drug for cancer Y that could treat it—that shows the interrelationships between different traits."
Graff is also co-investigator with Maria Glymour, ScD, MS, on a study looking at the inverse association between cancer and Alzheimer's disease—meaning that survivors of either disease seem to have a lower risk of developing the other. Now in the preliminary stages, the study is trying to tease apart different explanations for the inverse association, because it may not be attributable to a survival bias as initially suspected. Graff's specific role is looking at whether the genetics of cancer are associated with the risk of dementia, using data from the UK Biobank and the US-based Health and Retirement Study.
Studies on Nutrition and Physical Activity Show Impact on Cancer Survival
Erin Van Blarigan, ScD has the unique position of being one of the few formally trained nutritional epidemiologists in the department, having joined the faculty in 2014 after beginning as a post-doc in 2011. Her work focuses on diet and physical activity in relation to cancer survival, primarily of colorectal and prostate cancers, and currently centers on behavioral interventions to help patients adopt and maintain recommended healthy lifestyle behaviors.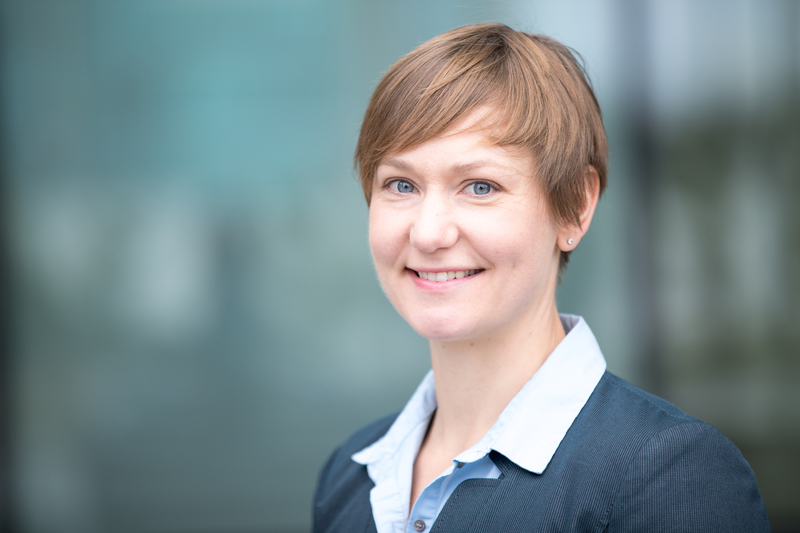 One of Van Blarigan's recent studies focused on adherence to American Cancer Society (ACS) nutrition and physical activity guidelines. Her team reported that patients who adhered to the ACS guidelines during and after treatment for stage III colon cancer had a ~40% lower risk of death during the follow-up period. Those results motivated a follow-up pilot study of a dietary intervention to see if patients would be interested in using a new website and text messaging program to encourage them to follow the diet guidelines. The 50 study participants gave positive feedback about using the tools and made some preliminary changes to their diet, which indicates a successful pilot. Van Blarigan's team is in the process of publishing these results.
Van Blarigan collaborates with psycho-oncologists, clinicians and people working in digital health and technology to conduct behavioral intervention studies using digital health tools. One pilot study is testing the feasibility of using a FitBit and text messaging to encourage exercise for patients undergoing chemotherapy for colorectal cancer. Increased activity is strongly associated with cancer survival, and patients who increase their activity from pre- to post-diagnosis do better than those who make no change. Yet, typically, most patients stop or decrease their exercise during treatment. "The potential impact patients may be able to have on their prognosis through making healthy lifestyle changes is exciting," Van Blarigan says.
Division Contributes to Cancer Successes
Van Blarigan points to yet another strength of the division: "Our division includes many very strong mentors who are supportive and have a lot of enthusiasm for trainees and junior faculty."
These senior professors and others within the DEB Cancer Epidemiology Division are conducting many more exciting studies and discoveries. With people working across the spectrum of cancer epidemiology—from revealing the effects of radiation exposure, to deciphering the genetic basis underlying cancer, to showing how neighborhood and environmental factors affect cancer risk—the division's contributions to the field seem to have no limits.
"We're making great headway in determining the risk factors for and causes of cancer," says Witte. "There's still a lot to be done, but the division is adding a great deal to the successes that we're seeing in early detection, treatment and survival, and narrowing the disparity gaps."