The Emmy-nominated HBO mini-series "Chernobyl," which is a dramatized account of the 1986 nuclear power plant disaster, has rekindled conversation about the accident, its subsequent cleanup and the long-term impacts on people living near the power plant.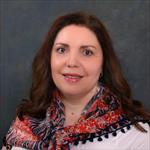 UC San Francisco's Lydia Zablotska, MD, PhD, associate professor in the Department of Epidemiology and Biostatistics, grew up in Ukraine, trained as a physician in Belarus, and has studied the long-term health impacts of radiation exposure on the Chernobyl cleanup workers, local children and others in the region. Her research helped uncover the connection between radiation exposure, thyroid conditions and leukemia, and remains relevant to global health today.
UCSF.edu talked with her about the real-life health impacts of the disaster portrayed in the HBO miniseries. Read the interview here.