The Department of Epidemiology and Biostatistics, in partnership with the Center for Vulnerable Populations, is hosting 10 early-career faculty for two weeks beginning July 22 as part of the Research in Implementation Science for Equity (RISE) program.
RISE aims to enhance the diversity of the biomedical research workforce by training and sustaining junior faculty underrepresented in biomedical sciences for long-term success in academic careers pursuing innovative research of interest to the National Heart, Lung and Blood Institute, which funds the program.
The two-week RISE Summer Institute provides methodological training on implementation science to enhance the ability of participating scholars to conduct innovative research and compete successfully for NIH resources.
The 10 participating scholars are: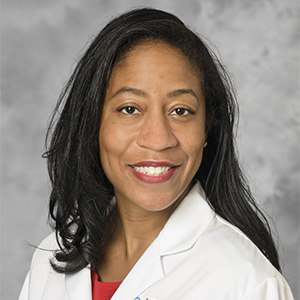 Khadijah Breathett, MD, MS, FACC, FAHA
Assistant Professor of Medicine
Division of Cardiology, Advanced Heart Failure/Transplant
University of Arizona College of Medicine, Tucson
Khadijah Breathett graduated from the University of Michigan Medical School with distinction in service and completed training in internal medicine at Duke University Medical Center and in cardiology and advanced heart failure/transplant subspecialty fellowship at the Ohio State University. She also completed a postdoctoral research fellowship, funded by the National Institute of Health and the American Heart Association, while obtaining a Master of Science in Clinical Science at the University of Colorado. Breathett is a National, Heart, Lung and Blood Institute (NHLBI) K01-funded primary investigator for work to address allocation of advanced therapies in racial/ethnic minorities. She has been recognized as a Heart Failure Society of America Emerging Leader and selected for the American Heart Association Research Leader's Academy.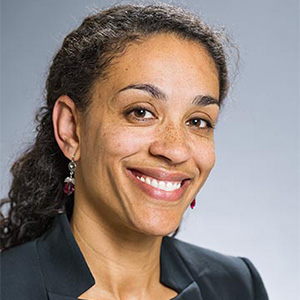 Jessica Breland, PhD
Core Investigator
Center for Innovation to Implementation
VA Palo Alto Health Care System
Clinical Assistant Professor (Affiliated)
Department of Psychiatry and Behavioral Sciences
Stanford University School of Medicine
Jessica Breland received her PhD in psychology from Rutgers University in New Brunswick, NJ and completed her clinical internship at the Baylor College of Medicine in Houston, TX. Her research focuses on using quantitative and qualitative methods to assess outcomes related to the implementation of evidenced-based behavioral health treatments, especially through controlled trials in novel settings. She currently has a VA HSR&D Career Development Award focused on engaging veterans in behavioral health services, namely weight management, through an online self-help tool. She is an active participant in the Implementation Science Interest Group at the Center for Innovation to Implementation. She is also a psychologist licensed in California.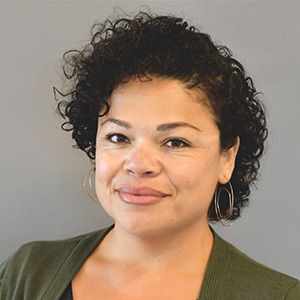 Alison Cerezo, PhD
Assistant Professor
Dept. of Counseling, Clinical and School Psychology
UC Santa Barbara
Alison Cerezo received her MA in psychology, research emphasis from CSU Los Angeles and PhD in counseling psychology from the University of Oregon. Prior to joining the faculty at UCSB, Cerezo was associate professor in the Department of Counseling at San Francisco State University where she coordinated the College Student Personnel Counseling Specialization and served as affiliate faculty with the Health Equity Institute. Her primary line of research centers on better understanding the social etiology of alcohol health disparities among ethnic and racially diverse sexual minority women and eliminating health disparities among communities of color and LGBT communities. Her work aims to uncover the nuanced relations between minority stress and health outcomes among LGBT persons of color.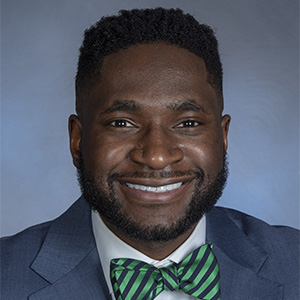 Utibe Essien, MD, MPH
Primary Care Physician
VA Pittsburgh Healthcare System
Assistant Professor of Medicine
University of Pittsburgh School of Medicine
Utibe Essien earned his medical degree at Albert Einstein College of Medicine and an MPH at Harvard's T.H. Chan School of Public Health. Essien is a health services researcher and general internist who sees adult patients in primary care at VA-Pittsburgh. He conducts research on racial/ethnic health disparities with a focus on the use of novel therapeutics and technologies to manage chronic diseases and understanding mechanisms by which differences exist in their update and diffusions. Currently, he is studying patient, provider and system-level predictors of the use of novel treatments in chronic disease management among veterans. He is also interested in developing patient-centered interventions to increase knowledge of therapeutic options.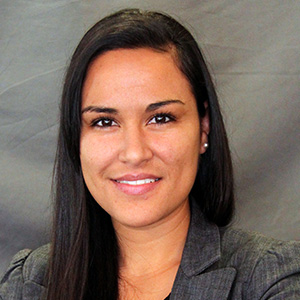 Karla Galaviz, PhD
Assistant Professor
Hubert Department of Global Health
Emory University
Karla Galaviz has an MSc and PhD from Queen's University, Canada and completed a postdoctoral fellowship at Emory University. She currently works on implementing evidence-based health interventions in real-world settings and designing strategies to integrate evidence in clinical and public health practice. She seeks an implementation science career to reduce health disparities and improve the health status and outcomes of low-income populations by working to make the best available evidence accessible, usable, and impactful for the settings and populations that need it the most.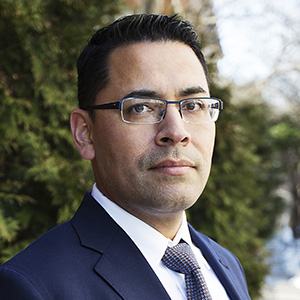 Oscar Gil, PhD
Assistant Professor
College of Community and Public Affairs
Binghamton (NY) University
Oscar Gil earned an MA and PhD in sociology at UC Santa Barbara and completed a postdoctoral fellowship at UC Los Angeles. His research interest is the barriers to health services for immigrant communities, especially the structural inequalities that prevent immigrant families from seeking health care services for citizens and non-citizen children alike. He is also interested in research about the barriers to health care services for unaccompanied migrant youth, who may not have parental figures to negotiate the institutional labyrinth of the U.S. health care system, lack legal status and/or fear that health practitioners will disclose their status to immigration authorities. His experiences as the child of undocumented immigrants, as well as his scholarly research, drive him to continue to find solutions to improve the provision of health care services for this underserved population.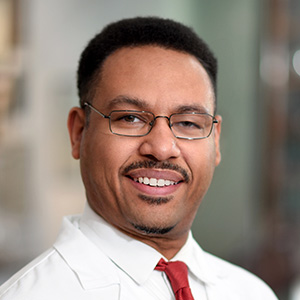 John Hollier, MD, MS
Assistant Professor
Department of Pediatrics
Baylor College of Medicine
John Hollier is a board-certified pediatric gastroenterologist and physician-scientist interested in conducting clinical research and health services research. His primary research area aims to incorporate mobile health technologies into the healthcare setting to maximize patient care outcomes. While mobile health technologies historically have been used to promote medication adherence and healthy lifestyle behaviors and even aid with disease monitoring, Hollier's research group strives to develop a mobile health application that delivers a bona fide, evidence-based therapeutic treatment to pediatric patients with chronic abdominal pain. He envisions developing and testing various mobile health technologies in rigorous clinical trials to assess their clinical efficacy and adoption within various healthcare settings.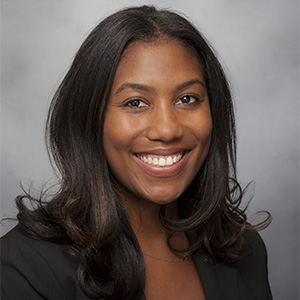 Cassondra Marshall, DrPH
Assistant Professor in Residence
Maternal, Child and Adolescent Health Program
UC Berkeley School of Public Health
Cassondra Marshall earned a Doctor of Public Health degree at the UCLA School of Public Health. As a public health and health care delivery researcher, her current work is centered around reducing reproductive and maternal health disparities by developing and implementing patient-centered interventions and care delivery models that meet the needs of and improve the health of underserved women. She focuses on women of reproductive age with cardiovascular disease risk factors, including diabetes and hypertension, as these women are disproportionately racial and ethnic minorities and are at higher risk of poor health outcomes, both for themselves and any children they may have.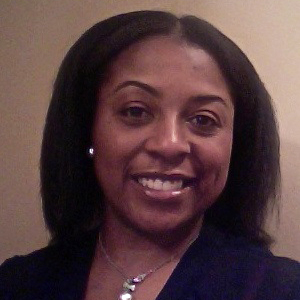 Mechelle Sanders, PhD
Instructor, Department of Family Medicine
University of Rochester
Mechelle Sanders holds a PhD in health services research and policy from the University of Rochester. Her research interest is in dissemination and implementation (D&I) of evidence-based practices for reducing cardiovascular disease. Her long-term career goal is to contribute to the field of D&I by addressing social-determinants of health to increase health equity in D&I interventions. She believes it is imperative to move not only swiftly, but with a lens of health equity, as evidence-based practices are disseminated and implemented into mainstream health care to ensure that any health disparities are not inadvertently further widened.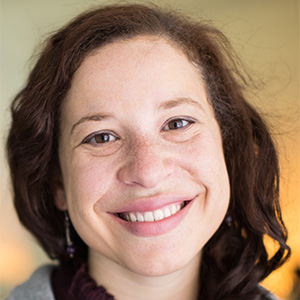 Deanna Wilson, MD, MPH
Assistant Professor of Medicine
Division of General Internal Medicine
University of Pittsburgh, School of Medicine
Assistant Professor of Pediatrics
Division of Adolescent and Young Adult Medicine
University of Pittsburgh, School of Pediatrics
Deanna Wilson obtained her medical degree from Yale University School of Medicine and completed a combined internal medicine and pediatric residency at Johns Hopkins School of Medicine. She received her MPH from Johns Hopkins Bloomberg School of Public Health and completed a fellowship in adolescent medicine with additional training in addiction medicine. Her research interests include design and evaluation of interventions to improve health equity for vulnerable populations with substance use disorders, particularly young adults with opioid use disorders. As a clinician, she provides care for patients admitted to the hospital system with infectious complications of injection drug use. Wilson aims to leverage implementation science to design a patient-centered and stakeholder-informed health system intervention to improve delivery of evidence-based opioid use disorder treatment to hospitalized patients.