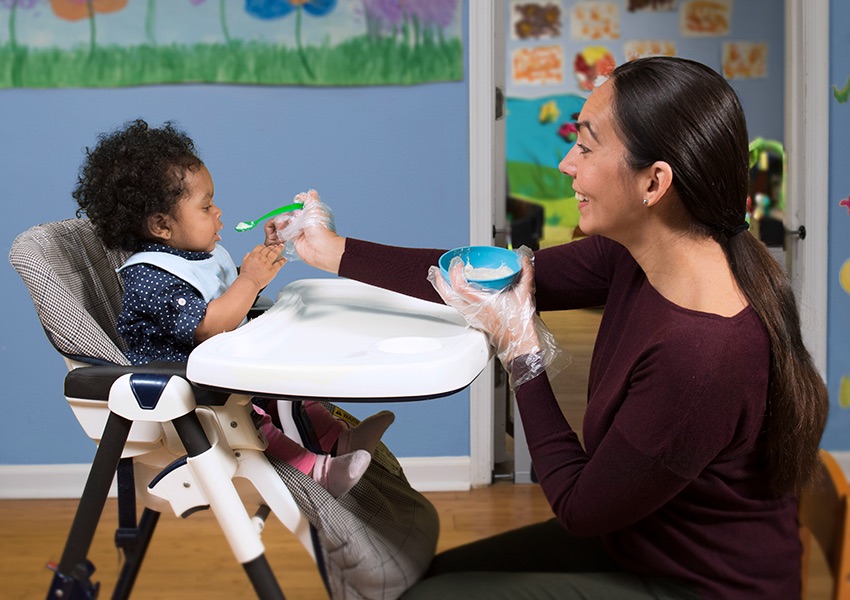 You may never have heard of it, but the Special Supplemental Nutrition Program for Women, Infants and Children (WIC) reaches half the children born in the United States each year, making it one of the largest social safety net programs in the country. The program provides food vouchers and nutrition counseling to low-income expecting and new mothers and their children under 5. The idea behind the program is that improved nutrition during a mother's pregnancy and in the child's first years improves the child's long-term physical, cognitive, and emotional health.
In 2009, the foods that women can buy with WIC vouchers were modified to reflect changes in national nutritional guidelines since the program began in 1974. The changes required vouchers to be used for low-fat instead of whole milk and whole grain instead of white bread; vouchers for fruit juices were reduced while the program added a $10 monthly supplement for fresh fruits and vegetables.
Even this modest change resulted in better outcomes during the first year of life, according to a study with Alice Guan, MPH, a PhD candidate in the Department of Epidemiology and Biostatistics, as lead author. Rita Hamad, MD, PhD, an associate professor of family and community medicine affiliated with the Philip R. Lee Institute for Health Policy Studies, was the second author, and Kaja LeWinn, ScD, an associate professor in the Department of Psychiatry and Behavioral Sciences, was the senior author.
Use of the revised WIC vouchers during pregnancy resulted in babies who were longer by a clinically significant margin at 12 months of age and scored better on an established cognitive development test at 24 months of age. The researchers found no change in socioemotional outcomes. By comparing outcomes before and after the WIC food package revision between WIC recipients and non-recipients, the study was able to isolate improvements linked specifically to the changes in the WIC program. (This is called a difference-in-differences analysis.) 
"The evidence showing that the WIC program works mostly dates to before the 2009 revisions. We wanted to look at the revisions' impact to consider whether healthy changes in pregnant moms' nutrition could help their children in the long run and to continue to evaluate how well this major social program works," said Guan.
This is the second study Hamad and LeWinn have collaborated on using data from a 1,500-member cohort of Tennessee women and children who were enrolled in 2006-2011 as part of the Conditions Affecting Neurocognitive Development and Learning in Early Childhood (CANDLE) study, which LeWinn co-directs. The first study showed that the revised WIC program improved maternal nutrition during pregnancy. This newer study shows that benefits of WIC during the mother's pregnancy last at least two years into a child's life.
CANDLE did not ask women whether they received WIC benefits after childbirth, so this work only evaluated use of WIC benefits during pregnancy – and may, as a result, actually understate the magnitude of the nutritional improvements.
"This new study demonstrates that improving the health of low-income moms has the potential to create long-lasting intergenerational positive impacts among their kids," Hamad said.
Despite its reach and success, the WIC program's funding has faltered in recent years. Many who are eligible don't enroll, likely as a result of administrative hurdles. Hamad's research often considers the ways in which public policy related to mothers and babies could, over the long term, reduce health disparities. Guan happened into this line of research during a research rotation with Hamad, but she's clearly passionate.
"It's important to have more evidence to strengthen the case for WIC funding for vulnerable groups, particularly now when food insecurity and health disparities are so high," Guan said.