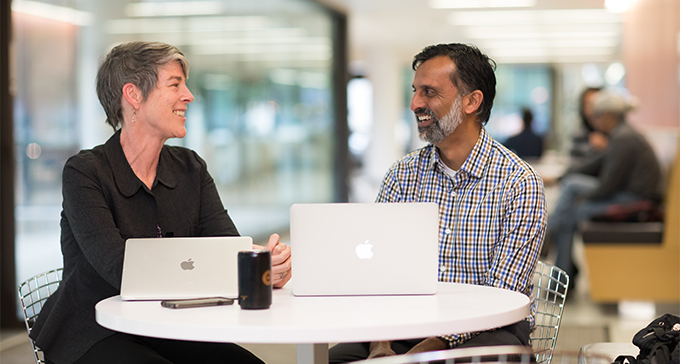 The Online Certificate Program is a part-time program in which learners complete six courses from a catalog of nine online, graduate-level courses focused on theories and methods relevant to designing strategies to facilitate the uptake of health-related interventions. Courses may also be taken individually instead of completing all six courses required for the Certificate.
Individual Courses in Implementation Science
Courses in the Online Certificate Program may be taken individually. Choose content that is most useful at this stage in your career. If desired later, individual courses may be applied to the certificate.
A two-day, live and virtual course featuring instruction in theory and application of key implementation science concepts. Learners engage with activities in a small group setting with individualized attention. 
This self-directed, online mini-course provides a brief introduction to the field of implementation science through short video lectures, readings and case studies. 
A rigorous, two-year course of study intended for advanced pre-doctoral fellows, postdoctoral fellows and faculty members who wish to master clinical research methods and pursue independent research careers. Implementation science track scholars take a series of implementation-specific electives and most of the required courses for the standard master's program.
RISE is an all-expenses-paid training opportunity for junior faculty who are underrepresented in the biomedical sciences. RISE is designed to train competitive scientists and enhance the diversity of the biomedical research workforce.