We are pleased to announce the appointment of the second cohort of scholars to the Learning Health System Early Career Acceleration Program (LEAP) K12. LEAP supports the career development of scientists at UCSF and affiliate institutions who conduct patient-centered outcomes research within learning health systems in order to help accelerate the translation of research and evidence into practice.
UCSF is one of 11 recipients of a $40 million, five-year grant that supports faculty development in patient-centered outcomes research achieved through learning health systems. The grant is jointly funded by the Agency for Healthcare Research and Quality (AHRQ) and the Patient-Centered Outcomes Research Institute (PCORI).
The program, led by Ralph Gonzales, MD, and Urmimala Sarkar, MD, is administered within the Department of Epidemiology and Biostatistics. Please direct any inquiries to program manager Madeline Mann.
These LEAP scholars will start in July: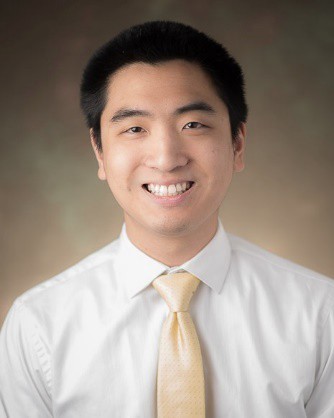 Chi D. Chu, MD, MAS, is an assistant professor in the UCSF Division of Nephrology at the Zuckerberg San Francisco General Hospital. His interests include chronic kidney disease (CKD) epidemiology, evidence-based care delivery in CKD, and the role of nephrology specialty services for improving CKD care. His research centers on the quality of CKD care, across the spectrum from early detection and disease awareness to implementation of evidence-based therapies, with a particular interest in how clinical risk prediction may be applied to advance effective and equitable care delivery. He completed medical school at the University of Massachusetts, internal medicine residency at California Pacific Medical Center, and nephrology fellowship in addition to a Master's in Clinical Research at UCSF. Dr. Chu's K12 research will focus on developing interventions to improve CKD care delivery and reduce CKD- associated complications in the primary care setting, where the majority of patients with CKD receive care. He will work under the mentorship of Delphine Tuot, MD, associate professor of medicine in the division of nephrology at Zuckerberg San Francisco General. Dr. Tuot will also serve as Dr. Chi's clinical operations sponsor in the UCSF Center for Innovation in Access and Quality.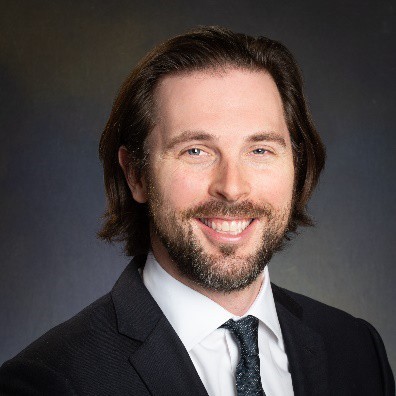 Matthew E. Growdon, MD, MPH, is a geriatrician and T32 Aging Research Fellow in the UCSF Division of Geriatrics, where he will join faculty as an Assistant Professor in summer 2022. Dr. Growdon's research is focused on improving the quality and safety of prescribing for older adults, with an emphasis on those with cognitive impairment and social vulnerability. As a LEAP K12 scholar, he will use mixed methods informed by implementation science to: 1) determine the prevalence of polypharmacy and potentially inappropriate medication use among older adults receiving primary care at UCSF; 2) to partner with health system stakeholders to create an age-friendly implementation strategy for targeted polypharmacy eConsults to geriatrics; 3) and to conduct a pilot test of an EHR-based polypharmacy eConsult program. Dr. Growdon received his medical school training at Harvard Medical School and his MPH with an emphasis on quantitative methods from Harvard School of Public Health. He completed residency in internal medicine and primary care at Brigham and Women's Hospital. He subsequently completed a clinical geriatrics fellowship in the Harvard Medical School Multicampus Geriatric Medicine Fellowship, a chief residency in internal medicine at Brigham and Women's Hospital, and the Advanced Training in Clinical Research Certificate Program at UCSF. He will work under the mentorship of Michael Steinman, MD, professor of medicine in the division of geriatrics at the San Francisco VA Medical Center. Dr. Growdon's clinical operations sponsor is Carlin Senter, professor of orthopaedic surgery and physician lead for new specialties for the UCSF eConsult Program.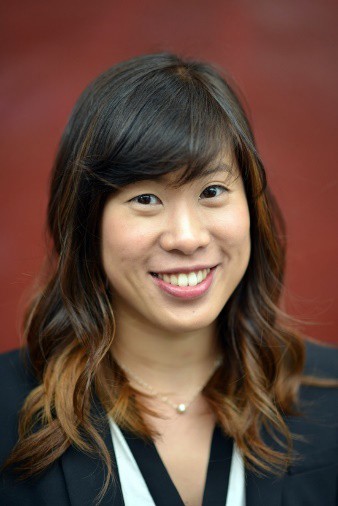 Leslie W. Suen, MD, MAS, is a board-certified internist and a current Internal Medicine VA fellow in the UCSF National Clinician Scholars Program (formerly known as the Robert Wood Johnson Clinical Scholars Fellowship). She will be joining the Division of General Internal Medicine at Zuckerberg San Francisco General Hospital as an assistant professor starting in summer 2022.She completed medical school, Primary Care Internal Medicine residency training, and her Master of Advanced Sciences in Clinical Research degree at UCSF. Before medical school, she worked at the San Francisco Department of Public Health and Tom Waddell Urban Health Center, where she helped develop quality improvement programs to improve care for patients experiencing homelessness. Her research focuses on using mixed methods research and implementation science to improve health systems, policies, and outcomes for people living with substance use disorders. Dr. Suen's project in the Learning Health Systems K12 Program will focus on evaluating and enhancing a novel buprenorphine low-dose overlap initiation protocol within existing San Francisco safety-net health systems and improving treatment outcomes for patients with opioid use disorders. She will work under the mentorship of Phillip Coffin, MD, MIA, clinical professor of medicine and director of the San Francisco Department of Public Health (SFDPH) Center on Substance Use Research. Her clinical operations sponsor is Judith Martin, MD, Deputy Medical Director of Behavioral Health Services, and Medical Director of Substance Use Services, at the SFDPH.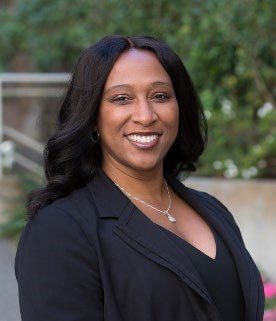 Natalie L. Wilson, PhD, DNP, MPH, APRN-BC, is an assistant professor of Nursing in the Department of Community Health Systems at the UCSF School of Nursing. Dr. Wilson's research is informed by over 25 years of clinical expertise in primary care, HIV, and sexual health. As part of the Ending the HIV Epidemic National Strategy, she will focus on developing innovative solutions to address constraints in accessing HIV prevention and treatment in health for marginalized populations and those in disadvantaged socioeconomic environments. She will use mixed-methods implementation science methods to transform healthcare by building in health equity at the individual, system, and community levels. Dr. Wilson also conducts research in HIV Symptom Clusters and how phytocannabinoids may be used to mitigate symptoms and inflammation. Dr. Wilson received her doctoral degrees from the University of Alabama at Birmingham, master's degrees of Nursing and Public Health from Vanderbilt University and UNC-Chapel Hill respectively, and her bachelor's degree from Spelman College. She will work under the mentorship of Albert Liu, MD, MPH, associate clinical professor of medicine and clinical research director, Bridge HIV, SFDPH. Dr. Wilson's clinical operations sponsor is Jennifer Phoenix Smith, Director, Office of HIV Care at the Alameda County Health Care Services Agency, Public Health Department.
Welcome!