The Learning Health System Early Career Acceleration Program (LEAP) K12 is a new K12 program to support the career development of scientists at UCSF and affiliates who conduct patient-centered outcomes research (PCOR) within learning health systems in order to help accelerate the translation of research and evidence into practice. In a LHS, knowledge generation is embedded in the daily practice of health care delivery, and serves to catalyze continuous improvement to enhance patient well-being and health outcomes. 
To recruit a diverse group of well-qualified MD and PhD scholars who seek an independent research career related to LHS and patient-centered outcomes.
To design, implement and monitor an individualized plan for each scholar that combines multidisciplinary, mentored, hands-on research experience with didactics to address career development goals in areas that include LHS research competencies, stakeholder engagement, scientific communication skills, academic success skills and responsible conduct of research.
To establish an academic home for LHS researchers to leverage knowledge and experience, and to share best practices.
The Learning Health System K12 Career Development Program (LHS K12) is supported by the Agency for Healthcare Research and Quality (AHRQ), the Department of Epidemiology and Biostatistics and CTSI. We plan to award four 2-year LHS K12 awards to begin July 1, 2019, and another 4 2-year awards in July 1, 2022.
This K12 represents an exciting initiative to promote capacity for a model of pragmatic research that is deeply engaged in healthcare delivery organizations, and serves to inform strategic and operational priorities for the organizations while also producing scholarship of sufficient rigor to be disseminated and generalized.
One unique aspect of this grant is that K12 scholars are required to identify a Clinical Operations (Delivery System) Sponsor as part of their application. Scholar applicants are expected to connect/collaborate with a clinical operations leader to develop a proposed research project that aligns with their specific delivery system's organizational goals and priorities. The Clinical Operations Sponsor should insure institutional support for the scholar conducting improvement work in the clinical area, meet regularly with the scholar to insure their projects are progressing and having their intended impact, and provide insights and mentorship relating to health system leadership. Research methods, design approaches and other academic and technical expertise will be provided through the Lead Research Program Mentors, the K-Scholar program, CTSI and the national program.  
Goal
The goal is to increase the number and quality of outstanding clinical investigators skilled at leading multidisciplinary Learning Health System research teams.
The program has four main components:
Mentored research embedded in a health care delivery system
Coursework in implementation science theory and practice
Embedded health care delivery research rotations
Regular works-in-progress sessions and monthly conferences where scholars present their work and exchange ideas
Scholars will receive annual support of up to $90,000 salary support, and $25,000 for research, career development support and travel to scientific meetings, and participation in the K Scholars Program.
LHS K12 Core Curriculum and Training Timeline for Clinical-Research Trained Scholars (2-year Program)

| | | | | | | | | |
| --- | --- | --- | --- | --- | --- | --- | --- | --- |
|   | Q1 | Q2 | Q3 | Q4 | Q5 | Q6 | Q7 | Q8 |
| Responsible Conduct of Research Online Course | X |   |   |   |   |   |   |   |
| Intro to Implememtation Science Theorgy and Design (Epi 245) | X |   |   |   |   |   |   |   |
| Community and Stakeholder Engaged Research (Epi 248) | X |   |   |   |   |   |   |   |
| Medical Informatics (Epi 206) |   | X |   |   |   |   |   |   |
| Designing Interventions to Change Organization Behavior (Epi 247) |   | X |   |   |   |   |   |   |
| Individual-Centered Implementation Strategies (Epi 246) |   | X |   |   |   |   |   |   |
| Translating Evidence into Policy (Epi 249) |   |   | X |   |   |   |   |   |
| Study Designs in Implementation Science Research (Epi XXX) |   |   |   | X |   |   |   |   |
| Works-in-Progress Sessions | X | X | X |   | X | X | X |   |
| LHS Leadership and Research Management Seminar | X |   |   |   |   |   |   |   |
| Lean Training | X |   |   |   |   |   |   |   |
| K-Grant Writing Workshop |   |   |   | X |   |   |   |   |
| Media Skills Workshop |   |   |   | X |   |   |   |   |
| Embedded LHS Research Rotation: UCSF Health |   | X | X |   |   |   |   |   |
| Embedded LHS Research Rotation: SFHN |   |   |   | X | X |   |   |   |
| Monthly LHS Seminar Series | X | X | X |   | X | X | X |   |
Candidates for the LHS K12 must:
Be a U.S. citizen or permanent resident; individuals on temporary or student visas are not eligible
Possess an M.D., Ph.D. or an equivalent degree and complete postdoctoral training prior to appointment as a K12 Scholar. Qualified postdoctoral fellows from UCSF and other institutions are encouraged to apply if they will complete postdoctoral training before the K12 Scholar appointment date. Offer contingent upon obtaining a faculty appointment at UCSF.
Have a primary full-time paid appointment as a junior faculty member at UCSF in any series above the clinical instructor level (as of July 1, 2019)
Commit 75% of professional effort to the program
Not be or have been a principal investigator on an NIH R01, or project leader on a subproject of a Program Project (P01), Center (P50, P60, U54), mentored career development grant (K12, K23, K08, K01, etc.), or equivalent non-PHS peer-reviewed research grant that is more than $100,000 in direct costs per year. May have had support on a NRSA grant (F or T) or have been PI of an NIH small grant (R03 or R21)
Not be a current or past recipient of a UCSF KL2 award
Generally 75% of a scholar's full-time professional effort must be devoted to the LHS K12 award for the training and clinical research activities. The 75% effort is based on the entire amount of time worked in a typical week, and should include proportionate amounts of normal weekday time. The remaining 25% effort can be divided among other research, clinical, administrative and teaching activities that are consistent with the proposed goals of the LHS K12 award.
Faculty who are senior experts in areas related to LHS research with a strong track record of mentorship serve as mentors. These areas include: 
Improvement and Implementation Science
Clinical and Patient-Centered Outcomes Research Methods
Systems Science, Ethics and Informatics  
Program faculty have methodologic expertise in a LHS research competency area. LHS K12 Scholars may choose up to three program faculty at a time to provide tutorials and 1:1 mentoring in order to develop skills and practical experience in disciplines important to their research and/or career development.
Each applicant will identify a clinical area in their respective health care delivery system where they propose to conduct their primary research and improvement project. It is critical that the scholar have commitment and buy-in from the clinical operations/health system leadership with oversight of the clinical area.  Here are some key sponsors that have already committed to supporting LHS K12 scholar research in their areas.
Please review the application PDF to ensure you have all materials ready when you apply online.
Templates for the Candidate, Chair, Mentor and Clinical Operations Sponsor Statements are listed below:
Ralph Gonzales, MD, MSPH and Urmimala Sarkar, MD, MAS jointly lead this program.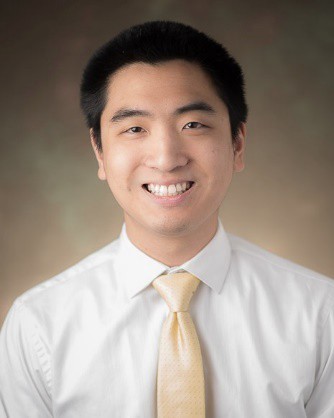 Chi D. Chu, MD, MAS
  Assistant Professor of Medicine
  Division of Nephrology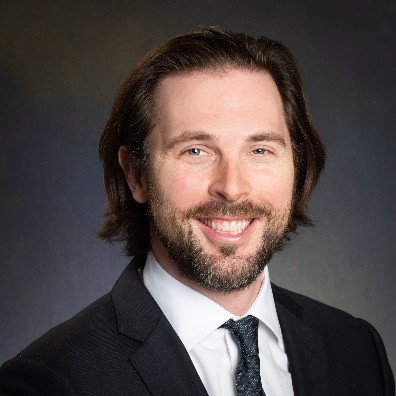 Matthew E. Growdon, MD
   Assistant Professor of Medicine
   Division of Geriatrics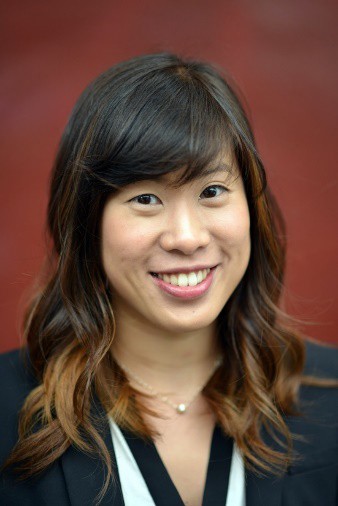 Leslie W. Suen, MD
  Assistant Professor of Medicine
  Division of General Internal Medicine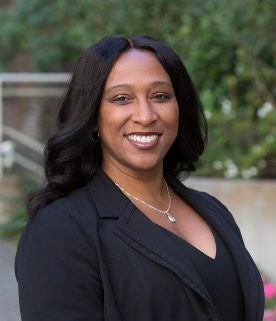 Natalie L.Wilson, PhD, DNP, MPH, APRN-BC
  Assistant Professor of Community Health Systems