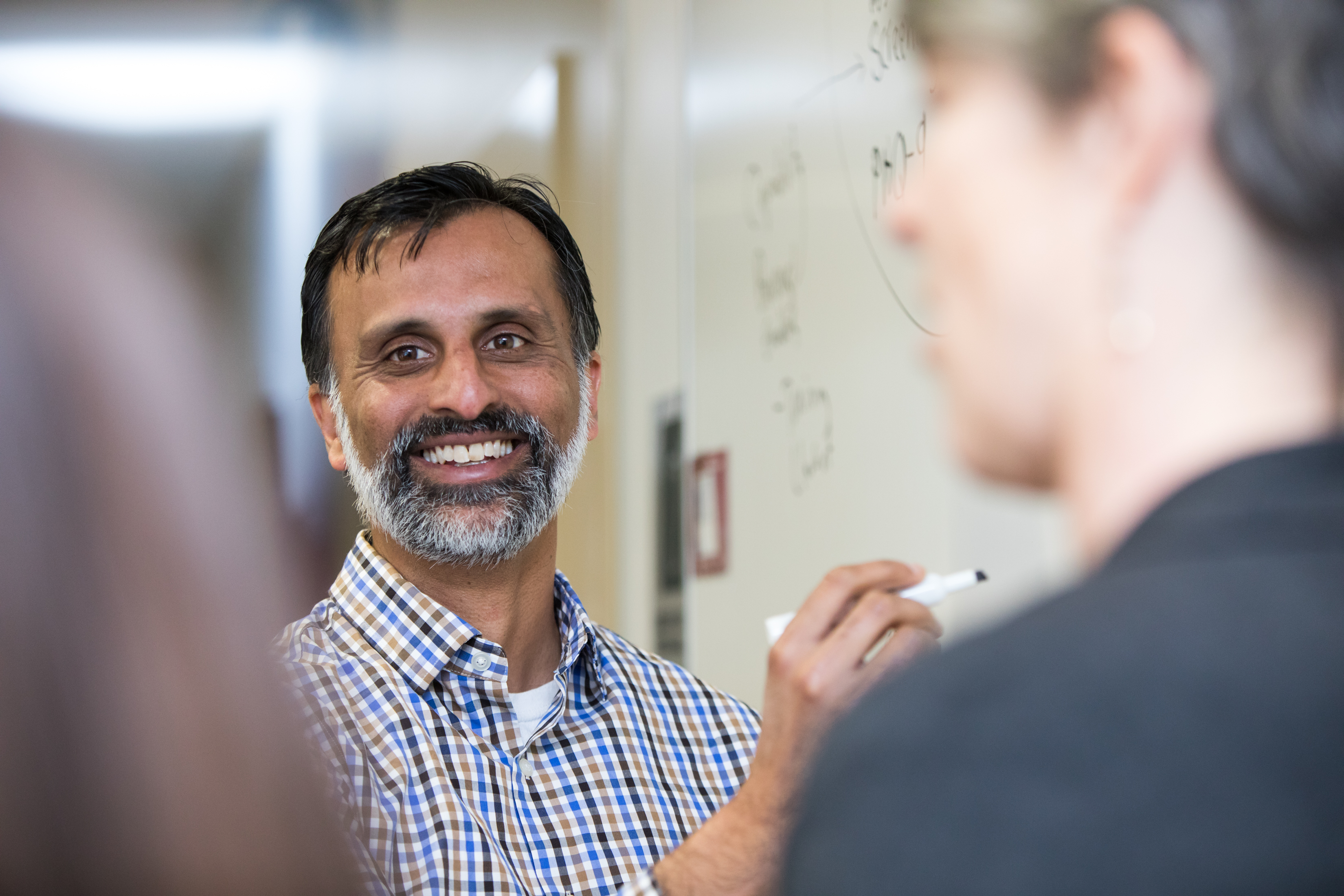 The Online Certificate in Implementation Science program is a part-time program focused on theories and methods relevant to the design of strategies to facilitate uptake of health-related interventions. Scholars can choose to take individual courses or complete four required and two electives courses to obtain the certificate. The courses and certificate program are designed for people from a broad range of professional settings who are currently engaged in the development, implementation and evaluation of strategies to promote and improve health and health care quality, including clinical and public health researchers, quality improvement officers, community-based clinic staff, public health and public policy practitioners, and clinicians. We welcome trainees who work in clinical and public health settings outside the U.S. UCSF students who sign up for the online certificate program will have the option of participating in in-person small-group sessions. 
For each course, all materials (lecture slides and videos, reading and homework assignments) are accessed via the course website. Peer and instructor feedback on homework assignments occur through an online forum.
UCSF students enrolled in the Master's Degree in Clinical Research or Advanced Training in Clinical Research Certificate programs are not eligible for the Online Certificate in Implementation Science or the online courses.
Objectives
Upon completion of the online certificate program, scholars will be able to:
Identify appropriate interventions to translate into practice. 

This will be achieved by identifying interventions that have sufficient evidence of effectiveness and/or are recommended by relevant societies or organizations and that are important to stakeholders in the target implementation setting.

Design effective and sustainable implementation strategies.

 This will be achieved by identifying community, patient, clinician and organizational factors that serve as barriers and facilitators to translating research results into everyday practices, policies and—ultimately—improved health.

Design comprehensive evaluations of intervention implementation strategies.

 This will be achieved by applying principles and methods of process and outcome evaluation, and by identifying the appropriate qualitative and quantitative measures to characterize intervention implementation and impact.

Develop fundable implementation science grant proposals. This will be achieved by making a compelling case for translation of your selected health-related intervention into practice, policy or public health and integrating conceptual frameworks into the design and/or evaluation of your implementation strategy.
Eligibility
The program is ideal for scholars who are actively involved in implementing a health intervention or quality improvement program. Although not required, prior training in qualitative and/or quantitative research methods will enable scholars to best take advantage of the curriculum.
IMPORTANT NOTICE: Demand for courses is very high, and many of our courses reach 100% capacity before the official payment deadline. Your place is not guaranteed until your payment is received and space availability has been confirmed; once you pay, please send an email to [email protected] indicating the date and method of your payment so it will be credited properly. If a course is full before you make payment, you will be placed on the wait list in the order payment is received. Unfortunately, we cannot make exceptions, and we ask for your understanding. If you are not enrolled in the course, your payment will be refunded in full.
Courses
Fall (September–December)
Winter (January–March)
Spring (March–June)
Short Course (May 26-27, 2022)
This two-day course, now held in an online interactive format, is an introduction to understanding and applying key concepts of Implementation Science in a small group setting with individualized attention. The Short Course provides a one-of-a-kind opportunity for learners to advance their in-depth understanding of the growing field of Implementation Science, while simultaneously advancing their own work and research ideas in this space.
Course Requirements
All courses have minimum requirements related to turning in assignments and providing peer feedback on assignments. Students who meet the minimum requirements will receive a course completion certificate within four weeks of the end of the course. Students who are unable to meet the minimum requirements can continue to audit a course (i.e., have access to course materials) but will not receive instructor feedback and will not receive a course completion certificate.
Certificate Requirements
To obtain the UCSF Online Implementation Science Certificate, students must register for and complete four required courses and two elective courses over four to five years.
Required courses:
Elective courses:
Costs
The fee for each course is $2,000 for individuals affiliated with UCSF and UC Berkeley and $2,500 for individuals not affiliated with UCSF or UC Berkeley. UCSF or UC Berkeley affiliation is defined as concurrent enrollment in a UCSF- or UC Berkeley–sponsored residency or postdoctoral fellowship program; or a registered student in one of the UCSF or UC Berkeley professional schools or graduate programs; or individuals who hold full-time salaried UCSF or UC Berkeley faculty, academic or staff positions. Applicants will be asked to provide proof of UCSF or UC Berkeley status.
Fees do not include books, supplies, or software. (These costs are minimal as most readings are from open-access journals.)
See the FAQs for details about providing payment, obtaining refunds and more.
Students enrolled in UCSF Advanced Training in Clinical Research, Masters of Applied Studies in Clinical Research or Doctoral Program in Epidemiology and Translational Science should apply to enroll in Implementation Science courses directly through their program. Please contact Clair Dunne at [email protected] to enroll. Fees will be waived for these students.